ROTARY TO STAGE 21st ANNUAL FIREWORKS AND FESTIVAL SUNDAY JULY 2 AT VIRGINIA HORSE CENTER; VIRGINIA SAFARI PARK TO BE SIGNATURE SPONSOR
Lexington Sunrise Rotary Club will hold its 21st annual celebration of American independence with fireworks and live music Sunday, July 2, at a new location and featuring a new signature sponsor.
One of the valley's biggest and best July fireworks, proceeded by afternoon concerts, food and crafts, will be held at the Virginia Horse Center. Longtime sponsor of the fireworks, Virginia Safari Park, will be signature sponsor of the entire festival this year.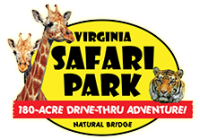 With July 4 falling on a Tuesday, the festival will be held the Sunday before to allow the largest number of area residents and visitors to attend.
The WannaBeatles, renowned Beatles tribute band rained out last year, will headline this year's concerts.
They will be joined by Virginia's own country/'80s singer SaraJane McDonald and her band, Sweet FIRE.
The area's best food and craft vendors, along with community organizations, will continue to offer regional and fair specialties.
Admission will remain free, but parking at the Horse Center will cost $5 per vehicle. All proceeds will benefit the Rotary Club's many Rockbridge County charitable causes, ranging from support for the YMCA's After School program and full scholarships for international study by local high school graduates to the gift of a globe to every third grade student attending a county or Lexington city school.
"We believe that the new location on Mead Hill at the Horse Center will make this terrific fireworks show more accessible than ever to all our neighbors and guests," said Eric Mogensen, president of Virginia Safari Park. Previously, the fireworks and festival were held on the Parade Ground at Virginia Military Institute.
"VMI is proud to have hosted and been closely associated with the 4th of July event for so many years", said Col. Dallas Clark, VMI's director of finance, administration and support. "Increasing security requirements, fire concerns, costs, and parking and visitor control have been growing operational challenges - particularly for a public state military institution. We have every confidence that with this change of venue the Lexington Sunrise Rotary Club will continue its tradition of organizing an outstanding and enjoyable event for our community."
Bill Luton, the Rotary club's president, concurred. "The wide open skies and grounds of the Virginia Horse Center should provide a thrilling nighttime show," Luton said.
Additional details will be publicized in the spring.